Quick answers to the most frequently asked questions: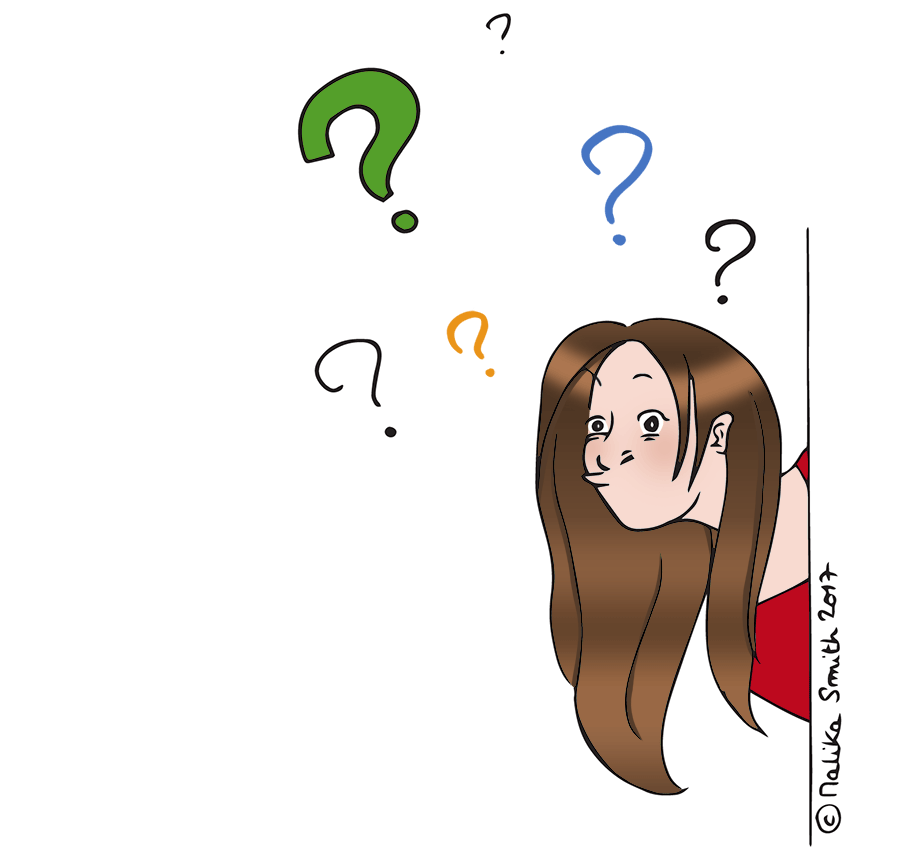 How did you learn to draw?
I have absolutely no drawing diploma, as I studied in the audiovisual sector.
There was indeed the Fine Arts section in high school, but it was quite experimental (see my notes on The Traumatised of the Fine Arts).
I did a few Life Drawing sessions in Paris and took lessons with the great Jean-Paul Aussel but I have since quit. If I could, I would take classes every day!
By regularly practicing since childhood, my line has become more fluid, but I still have a lot of things to learn!
What are your working techniques?
Eer, a bit of everything: watercolour, photo, digital painting, acrylic …
Generally, everything starts from a sketch I made with a wooden pencil that I ink, scan, or which I will paint directly with watercolours for example.
Can you draw me a free drawing?
NOPE. I have thousands of things to do, so the time consuming and unpaid plans: I don't do anymore. Do not insist. Yeah, I know, I'm a big selfish person.
Are your stories true?
Some yes (sometimes I post a photo at the end of the note attesting to their veracity), others are strongly inspired by reality.
Of course, when the content is sci-fi / fantasy, the chances of the action happening are rather rare (no, I'm not flying naked into the cosmos, a little common sense!)
Do you have any other questiooons? ** piercing teacher's voice **