Small gift that I realised for the birthday of my super colleague Steph who made a superb gradient of colors on her hair.
As always, two versions: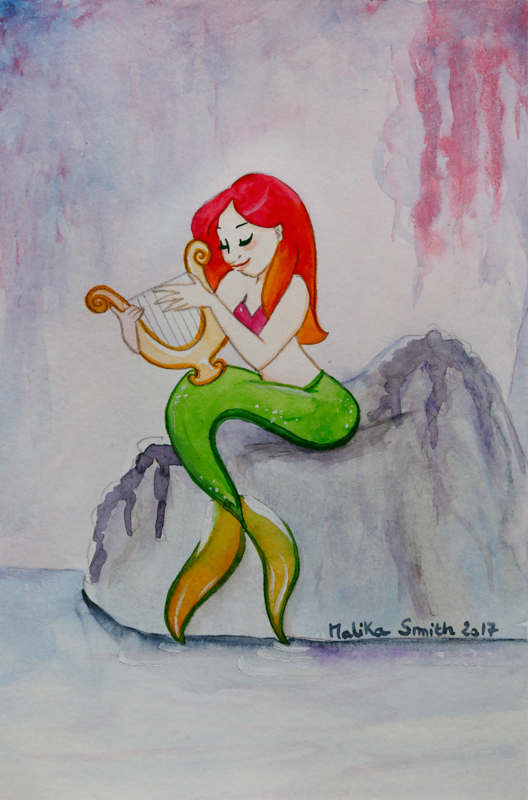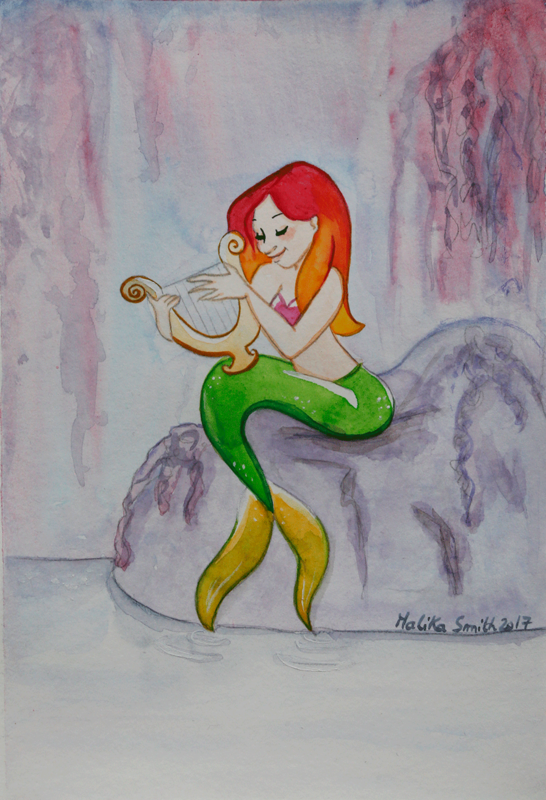 By the way, I learned that there were classes and mermaids contests and that professional mermaid was a real job!
"- What do you do for a living?
– Mermaid. "
It does make you dreamin', doesn't it?
If you don't know what to do this summer, buy fins and splash!
Have a good summer!
Malika Smith